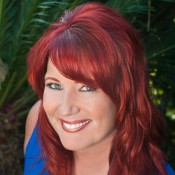 Brenda Williams of Your Coaching Solution is a well-respected, Board Certified Coach who has provided consulting and coaching to individuals and businesses for over 25 years. Her focus is on leadership development and emotional intelligence, creating a Self-Mastery System that leads to progressive communication skills and extraordinary relationships. She is the founder of Academy for Leadership Communication where she helps individuals and organizations make critical changes in their behavior, mindset and skills — leading to Laser Focused Results and Transformational Change.
Listen to the podcast
Fail fast to succeed faster
Brenda was in the corporate world for 20 years.  As an early entrepreneur she did it all.  Along the way she learned that she needs a loyal, count-on-able team to support her.
Tell us something good
Brenda declares that a huge success for her was leaving corporate America and starting her own business.
Following her passion and purpose (coaching and mentoring) is a great success.
How do you support a Lawpreneur?
Brenda specializes in communication.  She leads Lawpreneurs (and others) through a transformational discovery process that enables them to create a new mindset that is solution oriented.
She coaches people from 20 to 70 because her process deals with communication and applies to all  areas of life
She offers both three month and six month programs.
Favorite Resource
Brenda offers videos on her website that provide steps to start communicating more effectively and a new 12 week leadership program that listeners can get at yourcoachingsolution.com
Favorite Books:
Energy Leadership: Transforming Your Workplace and Your Life from the CoreIn Energy Leadership, renowned coach Bruce D. Schneider teaches how to understand the most important personal resource of all — energy, and shows how to harness it to achieve success in the workplace, the home, and in the world at large. This engaging and fast-paced story clearly explains how managers and leaders from all walks of life can use the principles of Energy Leadership to inspire themselves and others to achieve extraordinary results in whatever they do.
Thanks for Listening
This information is coming to you to inspire you and drive you forward. Be bigger than you know yourself to be! If you haven't already done so, please take a minute to leave a quick 5-star review rating and honest review on iTunes by clicking here.
Miranda McCroskey – host of Lawpreneur Radio
Above Post
To learn more about Brenda's Leadership Development Workshop on April 25, 2015 in Costa Mesa, California click HERE!