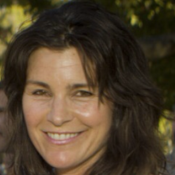 RJ Molligan of Peacemakers has been practicing civil litigation for 25 years and is the founder of "Peacemakers: Pre- Litigation dispute resolution for worthy cases not worth litigating."  It is the mission of Peacemakers to facilitate dispute resolution that promotes forgiveness, healing and closure. Peacemakers recognizes that all who strive for peaceful resolution of conflict are peacemakers in their own lives, and in the world.
Sponsors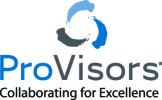 ProVisors is a community of over 4,000 senior-level trusted advisors, including attorneys, accountants, and financial services professionals, from international, regional and boutique firms. All have the common goal of sharing knowledge and  resources to help each other provide exceptional service to their clients.
Listen to the podcast
Fail fast to succeed faster
RJ discusses the physical, mental and emotional damage she experienced from litigating.
Hear how RJ began to wonder if she had been arrogant in thinking that she could change the legal profession.
Tell us something good
After years "at war," RJ got a Masters in Spiritual Psychology from the University of Santa Monica.
RJ describes seeing many people with small problems who are denied access to judgement because they can't afford to litigate or the case doesn't lend itself to litigation.
Listen as RJ explains that Peacemakers provides immediate access to justice for everyone who wants to resolve a dispute.
RJ explains two great skills that she brings to her clients

Heart-Centered listening
Perception check-in
Thanks for Listening
This information is coming to you to inspire you and drive you forward. Be bigger than you know yourself to be! If you haven't already done so, please take a minute to leave a quick 5-star review rating and honest review on iTunes by clicking here.
Miranda McCroskey – host of Lawpreneur Radio