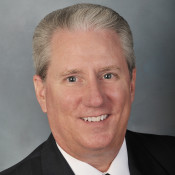 Jim Doty is a partner in B2B CFO, the largest CFO Services Company in the nation, with 200+ partners serving 46 states.
Listen to the podcast
Fail fast to succeed faster
Jim Tells us that he experienced a slow burn failure in getting clients until he figured out he was going about it backwards.  He ultimately figured out that all he needs to do is to serve clients and assist other in serving their clients.
Tell us something good
Jim tells us that learning to discuss matters with clients by getting their perspective and then showing them that he can have a different perspective was a key to improving the service that he offered
What's on your desk?
Jim helps Lawpreneurs by offering a different perspective and issue spotting.
He can instruct managing partner as to HR Issues, metrics, communication breakdowns and conflict resolution.
Jim also reminded us of the importance of  running your practice as the business it is, including:

Identify the metrics for your business: billable hours, revenue per hour, referrals, client source, office expenses, etc.
Choose three key metrics and define an upper and lower limit for those metrics so that if go beyond the limits you can take immediate action.
Thanks for Listening
This information is coming to you to inspire you and drive you forward. Be bigger than you know yourself to be! If you haven't already done so, please take a minute to leave a quick 5-star review rating and honest review on iTunes by clicking here.
Miranda McCroskey – host of Lawpreneur Radio