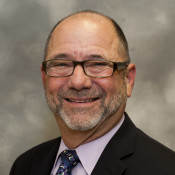 David S. Kestenbaum of Kestenbaum Law Group, A Professional Law Corporation  is a former prosecutor and current criminal defense attorney. Mr. Kestenbaum has been exclusively been practicing criminal law since 1979. He is AV rated (highest rating by peers) by Martindale Hubbell for the past 15 years; Rated in the top 5% of Criminal Defense Attorneys in California; Highest rating on AVVO.com (rated by clients and attorneys). He has also been elected to a second 3 year term on the Board of Governors of California Attorneys for Criminal Justice and, after serving two terms as an elected Trustee to the San Fernando Valley Bar Association where he was the Chair of the Criminal Law section, David was recently elected to the Executive Committee as Treasurer. The Kestenbaum Law Group is located directly across from the Van Nuys courthouse with satellite offices in Century City and Ventura.
Sponsors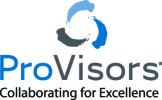 ProVisors is a community of over 4,000 senior-level trusted advisors, including attorneys, accountants, and financial services professionals, from international, regional and boutique firms. All have the common goal of sharing knowledge and  resources to help each other provide exceptional service to their clients.
Listen to the podcast
Fail fast to succeed faster
David describes his first jury trial and how it seemed neither the jurors nor the judge were interested.  He learned there that regardless of what the books say, reality might be different.
Tell us something good
David tells us that he represented 100 nude sunbathers as clients and only four of them were convicted.
Listen as David explains how he represented a paparazzo who was sued by Justin Beiber.  That case is still on Appeal.
David tells us that he had a case where a medical marijuana dispensary was broken in to and he got the case thrown out.
What's on your desk?
David is currently working on a vehicular manslaughter case in Ventura County that is now set for trial.  He is working hard to get justice out of vengeance.
Favorite Resource
The Discussion Board at AVVO.  David is active there and answers criminal law questions from the public and other attorneys.  The questions and responses are posted and he has been voted as one of the "Most Influential" responders.
David also has a column in the CACJ monthly magazine Forum.  He often publishes articles for lawyers in the San Fernando Valley Bar Association.
Thanks for Listening
This information is coming to you to inspire you and drive you forward. Be bigger than you know yourself to be! If you haven't already done so, please take a minute to leave a quick 5-star review rating and honest review on iTunes by clicking here.
Miranda McCroskey – host of Lawpreneur Radio