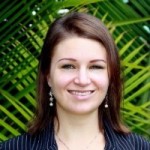 What serves a Lawpreneur? Listen as Jessica Wilson, a licensed Certified Public Bookkeeper (CPB), a Certified QuickBooks ProAdvisor and  the owner of her bookkeeping firm, Ohana Bookkeeping, describes how accurate records and bookkeeping can support the Lawpreneur.
Jessica Wilson of Ohana Bookkeeping fell in love with accounting when she was 19, and worked for her father as his bookkeeper. The numbers came easily to her, and she loved being able to discover those details that otherwise would have dropped through the cracks. For the next 10 years, she worked for companies as an Accountant and earned a Bachelors Degree in Business Accounting.  After getting married and starting a family, she decided to go into business for herself, and opened Ohana Bookkeeping.
Ohana Bookkeeping provides full-charge bookkeeping, Quickbooks, and payroll services to small businesses of any industry. Jessica is committed to Ohana's growth and to providing excellent bookkeeping services to small businesses of any industry, including Lawpreneurs. Jessica's "Oh Man!" moment: 
Jessica shares how desperation can lead to poor choices.  Her messages is go with your heart when you choose your clients, and you'll be better off.
…and, "Oh yeah!":
Jessica found inspiration and support in the National Association of Women Business Owners (NAWBO).  A group of like-minded, successful business owners is a terrific asset!
Current Business:
Ohana Bookkeeping will keep your books updated, organize your financials, create profit/loss sheets, and bank reconciliations as well as meeting your additional needs.  You can reach Jessica here: http://www.ohanaCPB.com
Resources:
Cozi – Cozi is a free app and website that helps you manage the chaos of family life with a shared calendar, shopping lists, to do lists and more.
Best Read: 
Small Business Big Life for Women
 by Louis and Angie Barajas:  Women are opening and running more small businesses than ever before. Yet they're getting caught in the age-old trap of believing they have to choose between family life and financial success—while putting themselves last when it comes to time, care, and attention.  Small business and personal finance expert Louis Barajas believes that the true purpose of a business should be to give you more life, not less. He has written Small Business, Big Life for Women in collaboration with his wife and business partner, Angie Barajas, and a select group of female entrepreneurs to address the specific issues and advantages that women experience in small business. They will share with you the seven surprising secrets of entrepreneurship inside the pages of this book. Small Business, Big Life for Women will show you how to design a business that will let you create what really matters: a great life with money, time, energy, and health to share with the people you love.