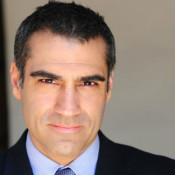 David Ackert, M.A., is the President of The Ackert Advisory, and mentor to high-achieving professionals in the legal, corporate, finance, and accounting sectors. David has advised hundreds of lawyers, CEOs and professional-services executives on overcoming business development and marketing challenges. Widely recognized as an e-learning pioneer in the legal field, David is the founder of Practice Boomers, a business development e-learning program.   David is the founder of the Growth Group and the leader of the Westwood Group, both chapters of ProVisors.  David originated the ProVisors Rainmaker Workshops, which provides advanced business development strategies to service professionals.  He co-founded and serves as board director for Voices in Harmony, an arts/mentoring organization that provides extra-curricular and classroom programs for at-risk teens around the world. In recognition of his community service, David's alma mater, Ithaca College, conferred him with its "Difference Maker" award.  David holds degrees from Carnegie Mellon University, Ithaca College, and University of Santa Monica, from which he earned a Master's in Psychology. He is also a certified Business Coach.
Sponsors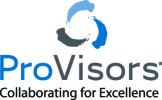 ProVisors is a community of over 4,000 senior-level trusted advisors, including attorneys, accountants, and financial services professionals, from international, regional and boutique firms. All have the common goal of sharing knowledge and  resources to help each other provide exceptional service to their clients.
Listen to the podcast
Fail fast to succeed faster
David tells us that he got mired in the daily running of the business and forgot what his purpose was.
Tell us something good
Hear how David developed PracticePipeline to help overcome the challenges faced by attorneys with following up with clients.  Intended as alternative to standard CRM tools which are sometimes too much tool for the job for an attorney.
How do you support a Lawpreneur?
Listen as David explains that along with the basic tool that is PracticePipeline they offer a monthly coaching call with clients.
David offers two important points for improving your success

Visit your clients regularly.  Be proactive. You don't want to wait for them to call you with the next matter.  You want to help them issue spot.
Get and take care of your referral sources.  If you don't have a group, find one, join it and show up.  Make sure that you are looking out for the other members of the group.  They will very happily help you.
Favorite Books:
Never Eat Alone, Expanded and Updated: And Other Secrets to Success, One Relationship at a Time In Never Eat Alone, Ferrazzi lays out the specific steps—and inner mindset—he uses to reach out to connect with the thousands of colleagues, friends, and associates on his contacts list. And since its publication in 2005, the rise of social media and new, collaborative management styles have only made Ferrazzi's advice more essential for anyone hoping to get ahead in business.
The Lawyer's Field Guide to Effective Business Development This is a practical business development and sales skills handbook that helps lawyers obtain additional business for their firms. Author Bill Flannery, a recognized leader and true pioneer in legal business development, helps lawyers identify the skills needed to increase client loyalty, increase business from loyal clients, and become the client's trusted advisor.
Thanks for Listening
This information is coming to you to inspire you and drive you forward. Be bigger than you know yourself to be! If you haven't already done so, please take a minute to leave a quick 5-star review rating and honest review on iTunes by clicking here.
Miranda McCroskey – host of Lawpreneur Radio