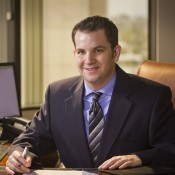 Scott Ball of Law Office of Scott R. Ball graduated from the University Of Southern California Gould School Of Law with top grades and was a member of the Southern California Interdisciplinary Law Journal. While attending USC, he clerked at both the Los Angeles County Public Defender's Office and the Butte County Superior Court, where he gained first-hand knowledge of the inner workings of the criminal justice system. Prior to attending law school, Mr. Ball received his B.S. from the University of California, Davis. Scott's practice is devoted exclusively to handling traffic tickets in California. He represents over a thousand clients per year, and personally appears on virtually every case. He is the founder of RedLightCameraDefenders.com, and is currently writing a book on everything that has to do with red light camera tickets. He religiously follows the 49ers, Dodgers, and USC football, and firmly believes southern California is the best place on Earth to live.
Sponsors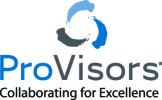 ProVisors is a community of over 4,000 senior-level trusted advisors, including attorneys, accountants, and financial services professionals, from international, regional and boutique firms. All have the common goal of sharing knowledge and  resources to help each other provide exceptional service to their clients.
Listen to the podcast
Fail fast to succeed faster
Listen as Scott tells us how he quickly learned what not to do in marketing and running the business.
Tell us something good
Scott tells us that some of his marketing plans have had success for example, offering a money back guarantee.
Hear how keeping track of pricing, retention and referrals has benefited Scott's business.
Favorite Resource
Excel Spreadsheets – Scott tracks all of the data he can think of.
Yelp Testimonials – Scott tells us that it is a great marketing tool.
Thanks for Listening
This information is coming to you to inspire you and drive you forward. Be bigger than you know yourself to be! If you haven't already done so, please take a minute to leave a quick 5-star review rating and honest review on iTunes by clicking here.
Miranda McCroskey – host of Lawpreneur Radio