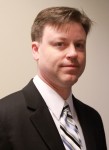 What makes a Lawpreneur? Listen in as David Makman, of Makman and Matz , shares what inspired him to hang out his shingle, and his advice to you on how to get started in commercial and IP litigation.
David's focus is commercial and IP litigation. He has a big firm background, and worked for Howrey LLP before starting his own firm. He has an international background, speaks Japanese and does comparative law work with the Japan Society of Northern California.
Sponsors

Ruby Receptionist is the smart and cheerful team of virtual receptionists trained to make a difference in your day. From their offices in Portland, Oregon, they handle your calls with care. They deliver the perfect mix of friendliness, charm, can-do attitude, and professionalism. Best of all, your callers will think they work in your office. Meet them!
Listen to the podcast
Fail fast to succeed faster
Attorney partnerships can be tricky to negotiate. David shares how it can be challenging to integrate existing practices.
Tell us something good
David found people were supportive of his entering solo practice.
He recognizes that it's important to share with others and find out what they are interested in.
He enjoys managing his own schedule and cases.
What's on your desk?
David does comparative law work with the Japan Society of Northern California, as well as commercial and Intellectual Property law.
Favorite Resource
Favorite Books:
Favorite Quote of the Show in a One Minute Clip
http://traffic.libsyn.com/lawpreneurradio/026_David_Makman_clip_1_46sec.mp3
Thanks for Listening
This information is coming to you to inspire you and drive you forward. Be bigger than you know yourself to be! If you haven't already done so, please take a minute to leave a quick 5-star review rating and honest review on iTunes by clicking here.
Miranda McCroskey – host of Lawpreneur Radio