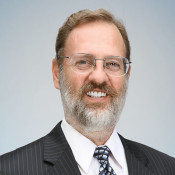 David Kamanski of Law Offices of David D. Kamanski has been a civil litigation attorney in Orange County, California for over 30 years. He graduated from Foothill High School in Tustin in 1975 and then obtained a B.A. in Political Science from UCLA in 1979. He obtained his law degree from the University of the Pacific – McGeorge School of Law located in Sacramento, California in 1983. David began working at Chase, Rotchford, Drukker & Bogust, a large insurance defense firm in Los Angeles, as a law clerk in 1981 and then as an associate attorney from 1984 to 1987. He then moved firms two more times landing at a firm in Orange County which was renamed to Sheehy, Kamanski & Ellis where he remained a partner until opening his own office, The Law Offices of David D. Kamanski in September 1993.
Listen to the podcast
Show Highlights
David tells us that the court system, especially in Southern California, holds mediation as an important aspect of the legal system.  The courts often prefer to have a case mediated rather than conduct what could be a time consuming and therefore expensive trial.
David relates that it takes time to build a mediation practice.  When you start out, no one knows that you are now a mediator and some parties, like insurance companies, may think of you as still being on the "other side."
David explains that even after you have been a mediator for a while, you still have to be known and on the "Approved Mediator" list for the insurance companies and known by the plaintiffs attorney.
Thanks for Listening
This information is coming to you to inspire you and drive you forward. Be bigger than you know yourself to be! If you haven't already done so, please take a minute to leave a quick 5-star review rating and honest review on iTunes by clicking here.
Miranda McCroskey – host of Lawpreneur Radio