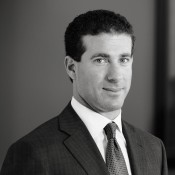 Abel Law Offices is a concierge law office dedicated to excellence and integrity in the practice of business and real estate law. Josh provides high quality service to his clients, who can always find him because he provides his cell phone number to clients. Josh has diverse courtroom experience. He has prosecuted numerous short civil trials, over 150 criminal infractions, and argued in excess of 350 civil motions in both state and federal court. He has successfully mediated cases and participated in a variety of alternative dispute resolution methods to achieve the best-possible results for his clients. His legal experience includes having worked for a large, international law firm representing major U.S. banks and financial institutions and also having worked for a mid-sized law firm representing industrial, retail, and service industry clients. He has also represented entrepreneurs and small to medium-sized entities in a variety of legal contexts including transactions, general counsel, and litigation. Josh draws upon his experience working with local, regional, national, and international companies to provide sophisticated, seasoned legal judgment for individuals, small and medium sized businesses. Josh's clients enjoy large-firm high-quality legal work, but with the careful attention that clients expect from a boutique practice.
Listen to the podcast
Fail fast to succeed faster
Josh tells us that the practice of law isn't always the obvious black and white.  You can have all of the facts and the law on your side and at the end of the day you still have to explain to the client why you didn't prevail.
Tell us something good
Hear Josh describe wins where he thought that he had no chance and was able to get a favorable result for the client.
Josh discusses the tenacity that it takes to get out and do the job.  He reminds us that it isn't the size of the dog in the fight, its the size of the fight in the dog.
What's on your desk?
Josh works primarily in contracts.  He drafts, negotiates, analyzes and resolves conflicts.  All of this is directed towards litigation prevention, as he points out what he has learned about litigation:  In the courtroom, even the winners are losers.  The costs in money, time and stress are very high.
Favorite Resource
d2 Business Solutions for cloud computing, IT, and communications.
ProVisors is a community of over 4,000 senior-level trusted advisors, including attorneys, accountants, and financial services professionals, from international, regional and boutique firms. All have the common goal of sharing knowledge and  resources to help each other provide exceptional service to their clients.
Favorite Books:
Meditations by Marcus Aurelius provides stirring reflections on the human condition from a warrior and emperor provide a fascinating glimpse into the mind and personality of a highly principled Roman of the 2nd century. Recognizing that suffering is at the core of life, he counsels stoic detachment in the face of inevitable pain, loss and death.
Thanks for Listening
This information is coming to you to inspire you and drive you forward. Be bigger than you know yourself to be! If you haven't already done so, please take a minute to leave a quick 5-star review rating and honest review on iTunes by clicking here. Miranda McCroskey – host of Lawpreneur Radio