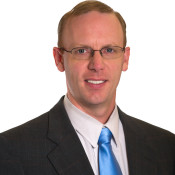 Wayne Carroll of Inspired Idea Solutions Law Firm is a father of 6, an Eagle Scout, a Cub Scout leader, a teacher and mentor, a robotics team coach and adviser, an engineer, an author, an entrepreneur, a Registered Patent Attorney, and a Trademark Attorney.
Sponsors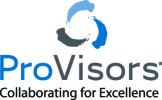 ProVisors is a community of over 4,000 senior-level trusted advisors, including attorneys, accountants, and financial services professionals, from international, regional and boutique firms. All have the common goal of sharing knowledge and  resources to help each other provide exceptional service to their clients.
Listen to the podcast
Fail fast to succeed faster
Hear how Wayne learned the lesson of saying yes to clients when he should have said no to them.
Wayne explains that it is important to understand the client's commitment to solving their own problem specifically as it relates to time and money.
Tell us something good
Wayne tells us about his most recent success of being able to take his kids to Disneyland this year, after having been a Lawpreneur for only 18 months.
Wayne shows us that he now defines work in terms of value he creates.
What's on your desk?
Start ups, trademarks and patent work.
Wayne reminds us when building a business to sell, you have to know what needs to be protected.  Everyone is creating intellectual property.
Favorite Resource
Insightly
AcuityScheduling
CLIO
ScanSnap
Favorite Books:
The E-Myth Revisited: Why Most Small Businesses Don't Work and What to Do About It In this first new and totally revised edition of the bestseller, The E-Myth, Michael Gerber dispels the myths surrounding starting your own business and shows how commonplace assumptions can get in the way of running a business. He walks you through the steps in the life of a business from entrepreneurial infancy, through adolescent growing pains, to the mature entrepreneurial perspective, the guiding light of all businesses that succeed. He then shows how to apply the lessons of franchising to any business whether or not it is a franchise. Finally, Gerber draws the vital, often overlooked distinction between working on your business and working in your business.
Endless Referrals, Third EditionIn this fully revised edition, Bob Burg builds on his proven relationship-building principles to bring even more clients to your door and helps you attract only those who are interested in what you sell. He shows how to maximize your daily contacts, utilize your tools both online and off, leverage your relationships, and generate ongoing sales opportunities.
3 Reasons Not To Protect Your Brand an e-book by Wayne discussing the important factors to consider before pursuing a copyright or trademark.
Thanks for Listening
This information is coming to you to inspire you and drive you forward. Be bigger than you know yourself to be! If you haven't already done so, please take a minute to leave a quick 5-star review rating and honest review on iTunes by clicking here.
Miranda McCroskey – host of Lawpreneur Radio