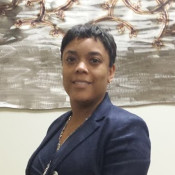 Toni Y. Long is a partner and founder of The Long Law Group, PC, a boutique law firm specializing in corporate and entertainment transactional work. Toni represents a broad range of clients, from small business owners, to start-ups to small, middle market companies, from a variety of industries, especially entertainment and technology. Her corporate practice focuses on serving as general corporate counsel to growing businesses. Her entertainment practice focuses on film production, talent representation, distribution and licensing, and other entertainment issues.
Listen to the podcast
Fail fast to succeed faster
Toni tells us that she was a solo practice attorney pretending that she was not on her own.  She resisted owning that her life and career was not what it had been before 2008 when the firm she was working for closed its doors.
Tell us something good
Hear Toni discuss being on her own for over six years.  Each year her firm has grown.  She weathered a bad economy and she says that the waters are now much calmer.  She tells us that she is happy where she is and that she has some "life preservers" built in to her business.
What's on your desk?
Toni tells us that in entertainment law, she is assisting directors and producers with finding funding for their projects.
In corporate law she is setting up up documents to create good corporate practices as well as good corporate structure.
Favorite Resource
Favorite Books:
The Immortal Life of Henrietta Lacks Her name was Henrietta Lacks, but scientists know her as HeLa. She was a poor black tobacco farmer whose cells—taken without her knowledge in 1951—became one of the most important tools in medicine, vital for developing the polio vaccine, cloning, gene mapping, and more. Henrietta's cells have been bought and sold by the billions, yet she remains virtually unknown, and her family can't afford health insurance. This phenomenal New York Times bestseller tells a riveting story of the collision between ethics, race, and medicine; of scientific discovery and faith healing; and of a daughter consumed with questions about the mother she never knew.
Thanks for Listening
This information is coming to you to inspire you and drive you forward. Be bigger than you know yourself to be! If you haven't already done so, please take a minute to leave a quick 5-star review rating and honest review on iTunes by clicking here.
Miranda McCroskey – host of Lawpreneur Radio