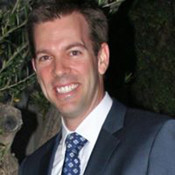 What supports a Lawpreneur? Join us as Tim Santoni, President & CEO of Santoni Worldwide, shares his journey.
Tim is passionate about helping clients mitigate risk and develop information needed to make crucial business decisions. He also enjoys golfing and spending time with his wife and four kids. He is a Certified Private Investigator, continually partakes in Continuing Education for lawyers and has certifications in FCRA (Fair Credit Reporting Act).
Santoni Investigations is an industry leader in intellectual property investigations having completed more than 45,000 investigations in this space. They have also worked closely with attorneys and their staff since 1975 in matters involving insurance losses, business disputes, judgement recovery, fraud, theft, trade secrets theft and many other civil and criminal matters.
Sponsors


My Case is a web-based legal practice management software built for the modern law firm. Start your free 30 days with My Case today. Tell them Lawpreneur Radio sent you!
Listen to the podcast
Fail fast to succeed faster
Tim discusses the opportunity that technology presented as the demand for instant data and the need to verify that data increased.
Hear Tim point out the current relationship between technology and case law.
Tell us something good
Tim talks about the value of thorough employee screening in creating a safer workplace, as well as a reduction in fraud and theft.
Favorite Resources
Favorite Books:
The 4-Hour Workweek, Expanded and Updated: Expanded and Updated, With Over 100 New Pages of Cutting-Edge Content. 

Forget the old concept of retirement and the rest of the deferred-life plan–there is no need to wait and every reason not to, especially in unpredictable economic times

.

 Whether your dream is escaping the rat race, experiencing high-end world travel, earning a monthly five-figure income with zero management, or just living more and working less, 

The 4-Hour Workweek

 is the blueprint. 

80/20 Sales and Marketing: The Definitive Guide to Working Less and Making More The 80/20 Rule is an inviolable law of nature, which makes it the #1 organizing principle of every business. Perry shows how to laser focus the 80/20 Rule in outsourcing, hiring, publicity, controversy, market research, lead generation, and web traffic; online, offline and social media.
Favorite Quote of the Show in a One Minute Clip
Thanks for Listening
This information is coming to you to inspire you and drive you forward. Be bigger than you know yourself to be! If you haven't already done so, please take a minute to leave a quick 5-star review rating and honest review on iTunes by clicking here. Miranda McCroskey – host of Lawpreneur Radio