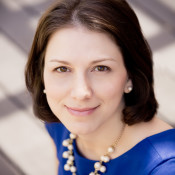 Described by her clients as "the perfect lawyer for the job", Sona Tatiyants of Tatiyants Law understands the ever-changing and complex world of estate planning. As a wife and mother, Sona understands how overwhelming the world of estate planning can feel for a family. As an experienced lawyer, she knows just how important it is to have a plan in place. Just like no family is the same, no family's estate plan is the same. With a deep understanding of the law and the tax-related complexities of her field, Sona works to personalize her clients' family's plan. Whether it's a young family just starting out, one with a special needs child or a blended family negotiating a complex situation, Sona works to protect her clients under the most challenging circumstances. As her clients' trusted adviser, Sona's goal is to build lasting relationships and see her clients and their families grow and prosper.
Sponsors


My Case is a web-based legal practice management software built for the modern law firm. Start your free 30 days with My Case today. Tell them Lawpreneur Radio sent you!

Ruby Receptionist is the smart and cheerful team of virtual receptionists trained to make a difference in your day. From their offices in Portland, Oregon, they handle your calls with care. They deliver the perfect mix of friendliness, charm, can-do attitude, and professionalism. Best of all, your callers will think they work in your office. Meet them!
Listen to the podcast
Fail fast to succeed faster
Listen as Sona discusses how she learned to be true to herself, especially in regards to the type of clients that she represents.
Hear how Sona learned to focus her marketing by being too broad initially.
Sona tells us the importance of networking in the circles where your ideal clients will be.
Be reminded about the importance of saying "No."
Tell us something good
Listen to Sona's excitement as she talks about how her firm has expanded over the past year to the point where she was able to hire 5 new people.
Favorite Books:
Favorite Quote of the Show in a One Minute Clip
Thanks for Listening
This information is coming to you to inspire you and drive you forward. Be bigger than you know yourself to be! If you haven't already done so, please take a minute to leave a quick 5-star review rating and honest review on iTunes by clicking here.
Miranda McCroskey – host of Lawpreneur Radio