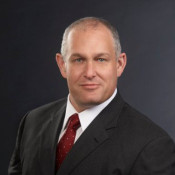 Richard Wilner is board certified as a specialist in immigration and nationality law at Wilner O'Reilly, APLC by the state bar of California. Richard has been practicing immigration law for 15 years. He has run his own business since 2003
Listen to the podcast
Fail fast to succeed faster
Listen as Richard discusses the pitfalls of opening a new office.  His efforts over the years have taught him what does and does not work.
Tell us something good
Richards shares a recent client victory.  He bonded with a particular client, a Brazilian businessman with a special needs child.  Last week Richard found out that the who families application for residency was approved.
What's on your desk?
Wilner & O'Reilly's practice covers all areas of immigration law except removal proceedings due to serious crimes.
Favorite Resource
The Bible
The ocean
The wrestling room
Favorite Books
Holy Bible Text Edition NLT: New Living Translation This text Bible offers readers the clear and accurate New Living Translation along with features such as a topical verse finder and full-color maps. The eBook edition contains robust navigational links that help the reader quickly locate a verse or move around in a particular book of the Bible.
Thanks for Listening
This information is coming to you to inspire you and drive you forward. Be bigger than you know yourself to be! If you haven't already done so, please take a minute to leave a quick 5-star review rating and honest review on iTunes by clicking here.
Miranda McCroskey – host of Lawpreneur Radio