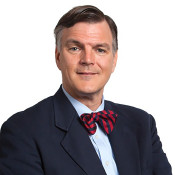 Immigration Lawyer Richard M. Green of Carothers DiSante & Freudenberger LLP understands the importance of work and family, and places special emphasis on helping employers obtain immigration status and employment authorization in the United States for their employees and their family members. A highly experienced and skilled immigration lawyer, Green has been certified as a specialist in Immigration and Nationality Law by the State Bar of California's Board of Legal Specialization. Green is a proud member of the American Immigration Lawyers Association and has been helping clients with their immigration issues for close to 15 years. Whether you are an employer or employee seeking an employment based visa for a highly skilled employee, need to establish citizenship, want to bring a family member to the States under a family based visa, or need information regarding immigration opportunities for religious workers, Green puts his years of experience into play to assist his clients in an efficient and timely manner so they get what they need, when they need it.
Listen to the podcast
Fail fast to succeed faster
Rick tells us that he is now a certified specialist in Immigration and Naturalization Law.  He took the written exam in 2007 with the approach that he knew "the stuff" because he had been practicing every day for years.  He failed the exam.  With that failure he realized that were many aspects of immigration law that he didn't know and needed to learn for the certification.  When he retook the exam he passed handily.
Tell us something good
Rick represented an undocumented spouse of a service-man.  The spouse had a traffic infraction which lead to removal proceedings.  Rick took the case to the court of public opinion and three days later his client was released from custody.
What's on your desk?
Rick is currently working on a number of H1B applications for temporary worker visas.
Rick works on employment based green card cases.
Favorite Resource
Favorite Books:
Kurzban's Immigration Law Sourcebook 14th Ed. Kurzban's Immigration Law Sourcebook incorporates U.S. Supreme Court, federal court, Board of Immigration Appeals decisions, and agency regulations and memoranda. Everything is meticulously indexed, making this quick-reference publication your guide to all federal and administrative cases, regulations and statutes, and DHS, DOS, and DOL rulings on significant issues related to immigration law. Author Ira J. Kurzban intelligently guides you through the labyrinth of immigration law with accurate and concise explanations. This synopsis of immigration law includes an extensive and thorough subject-matter index, an indispensable table of cases, and multiple tables of authorities to help you find answers quickly and easily.
Thanks for Listening
This information is coming to you to inspire you and drive you forward. Be bigger than you know yourself to be! If you haven't already done so, please take a minute to leave a quick 5-star review rating and honest review on iTunes by clicking here.
Miranda McCroskey – host of Lawpreneur Radio