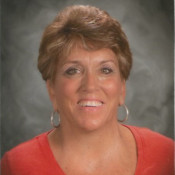 Rene Roberts is a motivational speaker, life coach, teacher, author, wife and mother. Rene was born with Cerebral Palsy. Although her disability is no longer something that defines her she uses it as a pathway to overcoming obstacles and teaching others how to triumph in their own lives. Rene is a 16 time Sprint distance triathlete who overcomes personal hurdles daily in this journey called life. It is her mission in life to inspire others to live their best life possible!
Sponsors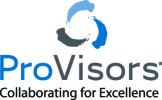 ProVisors is a community of over 4,000 senior-level trusted advisors, including attorneys, accountants, and financial services professionals, from international, regional and boutique firms. All have the common goal of sharing knowledge and  resources to help each other provide exceptional service to their clients.
Listen to the podcast
About Rene:
Rene believes that nothing should stop us in life.
For years she lived with a victim mentality – if things went bad it was due to the disability; if things went well it was only because she was disabled.
After some transformational training she chose that she was no longer a victim, but a CHAMPION!
She has since completed 16 triathalons.
She has a Masters Degree in Early Childhood Special Education which she obtained because she could see she could make a difference for others.
Listen as Rene describes and explains:
What is cerebral palsy?
Why when her doctor told her she should be wheel-chair bound Rene started doing triathalons.
Dating with a disability – to disclose or not?
Her book, "My Mind in the Mirror" and why she titled it that way.
Thanks for Listening
This information is coming to you to inspire you and drive you forward. Be bigger than you know yourself to be! If you haven't already done so, please take a minute to leave a quick 5-star review rating and honest review on iTunes by clicking here.
Miranda McCroskey – host of Lawpreneur Radio