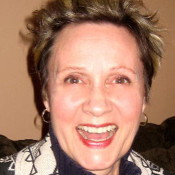 Pamela Kelly of Pamela Kelly Communications has helped professionals overcome their fear of public speaking for nearly 30 years. As a corporate trainer and speech coach, her clients have come from many industries – law, finance, defense, healthcare, architecture, design, marketing – to name a few. Pam has also worked with many government agencies – like the So Cal Assoc. of Governments, the Los Angeles Bureau of Street Services, Metropolitan Transportation Assoc. and Water District. She is a popular instructor at UCLA Extension and the author of "SPEAK WITH PASSION, SPEAK WITH POWER!" a workbook that grew out of her years of working with students to transform inexperience and the fear of public speaking into energy, know-how and results!
Listen to the podcast
Fail fast to succeed faster
After Pam graduated from Northwestern University she was hired as a comedienne and was working on a film.  She was fired from the comedy review out of the blue.  It turned out that allowed her, just a few months later, to audition and get a spot at the American Shakespeare Theatre in Stratford, Connecticut.
Tell us something good
Pam believes that having a teaching position fall in to her life was one of her greatest successes.  At UCLA Extension, Pam was able to teach every class she created, many of them for long runs.
How do you support a Lawpreneur?
Pam explains that overcoming your fears is really more about changing your relationship to the fear.
Listen as Pam tells us that procrastination leads to fear; you have to be in action.
Perfectionism also leads to fear, you can over come this if you create a counter offer to the internal critic and speak empowering statements.
Pam's Book:
Speak with Passion, Speak with Power! Are you ready to break through your fear of public speaking, establish yourself as a promote-able professional and move your presentations from okay to "Wow!" "Speak with Passion, Speak with Power!" gets you on your feet and in action, taking the steps necessary for bringing all the passion and power that's in your soul to your speaking – and for having the results you want! Regardless of your industry or whether you're giving a presentation, teaching a class or interviewing for a job – through focused exercises, inspiring case studies and humorous cartoons, "Speak with Passion, Speak with Power!" guides you along a proven path, out of the ordinary and into the extraordinary!
Thanks for Listening
This information is coming to you to inspire you and drive you forward. Be bigger than you know yourself to be! If you haven't already done so, please take a minute to leave a quick 5-star review rating and honest review on iTunes by clicking here.
Miranda McCroskey – host of Lawpreneur Radio