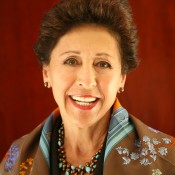 What supports a Lawpreneur? Moty Koppes is an Executive Master Certified Coach and a Professional Mentor Coach awarded by the International Coach Federation – The most rigorous independent body for coaches worldwide – and a member of their global credentialing team that assesses individual coaches. She has been coaching for the past 15 years. Moty is a faculty member of Coach University, training coaches globally, and is one of their Professional Mentor Coaches.
Prior to starting her coaching practice, Moty was working as a clinical psychologist for 20 years in 8 different countries. Moty works with Executives, business owners, professionals and entrepreneurs. As a psychologist she uses a unique approach, working with her clients from "inside out" enabling them to actualize their full potential personally and professionally. As a result, they will reach their goals faster increase sales enhance communication skills and gain more focus.
Sponsors


My Case is a web-based legal practice management software built for the modern law firm. Start your free 30 days with My Case today. Tell them Lawpreneur Radio sent you!
Listen to the podcast
Moty's Seven Steps to a Joy-Filled Career
Moty believes that the understanding of the self helps one be more compassionate with others.
Be able to articulate your life's purpose. Create a personal mission statement. Moty encourages people to come up with a "word in the box" which represents their life's purpose.
Keep your life goals in mind. This means asking questions like "What do I want to feel?" "What do I want to do?" "What do I want to own?" "What do I want to contribute?" Listen to yourself, and think what might be your legacy.
Do meaningful work. How you experience your work defines "meaningful."
Associate with energy-giving people.. Consider the people with whom you spend your time. Does their energy feed you or take from you?
Check your attitude. It is your belief that creates you. One can choose to be optimistic and solutions-focused.
Review what's working and not working. Renew. Recommit.
It takes discipline to get into and stay in an joyful position.
Books
Moty can be reached by Skype, telephonically, or in person.
Favorite Quote of the Show in a One Minute Clip
Thanks for Listening
This information is coming to you to inspire you and drive you forward. Be bigger than you know yourself to be! If you haven't already done so, please take a minute to leave a quick 5-star review rating and honest review on iTunes by clicking here. Miranda McCroskey – host of Lawpreneur Radio