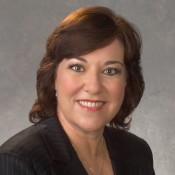 Monica E. Lukoschek of US Immigration Law Group, LLP graduated from U.C. Hastings College of Law, cum laude in May 1987, and immediately started her career in immigration law. After more than a decade working in the immigration law departments of two major law firms, Monica helped found a boutique immigration law firm in Irvine and helped to grow the firm from 13 to 40 employees in less than one and a half years. In December 2001, Monica started a solo practice representing small- to mid-sized businesses, as well as individuals, in matters involving U.S. Immigration and Nationality Law. Five years ago she merged her solo practice with that of another immigration attorney and she is now a founding partner of U.S. Immigration Law Group, LLP.
Listen to the podcast
Fail fast to succeed faster
Monica urges Lawpreneurs to hire people who know what you don't.  For example, if you don't know how to market yourself, hire people to help you do that. Most importantly, you need good personal relationships with your resources.
Tell us something good
US Immigration Law Group has experienced great growth.  They have had to double their office space since they started.  Also, Monica, and her business partner Lisa, are speakers at esteemed conferences.
What's on your desk?
Monica focuses her practice on employment based immigration cases, including investor cases and senior executives being transferred.
Favorite Resource
Monica says that one of her top resources is her phone, which she uses "all the time."
Favorite Books:
The E-Myth Revisited: Why Most Small Businesses Don't Work and What to Do About It In this first new and totally revised edition of the bestseller, The E-Myth, Michael Gerber dispels the myths surrounding starting your own business and shows how commonplace assumptions can get in the way of running a business. He walks you through the steps in the life of a business from entrepreneurial infancy, through adolescent growing pains, to the mature entrepreneurial perspective, the guiding light of all businesses that succeed. He then shows how to apply the lessons of franchising to any business whether or not it is a franchise. Finally, Gerber draws the vital, often overlooked distinction between working on your business and working in your business.
Who Moved My Cheese?: An A-Mazing Way to Deal with Change in Your Work and in Your Life With Who Moved My Cheese? Dr. Spencer Johnson realizes the need for finding the language and tools to deal with change–an issue that makes all of us nervous and uncomfortable.
Most people are fearful of change because they don't believe they have any control over how or when it happens to them. Since change happens either to the individual or by the individual, Spencer Johnson shows us that what matters most is the attitude we have about change.
Thanks for Listening
This information is coming to you to inspire you and drive you forward. Be bigger than you know yourself to be! If you haven't already done so, please take a minute to leave a quick 5-star review rating and honest review on iTunes by clicking here.
Miranda McCroskey – host of Lawpreneur Radio