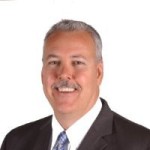 What supports a Lawpreneur?  Listen as Mike Cochran of Print2Copy.com shares what he provides to Lawpreneurs, his own entrepreneurial journey, and his advice to you.
Mike has operated his business from the same location for the last 19 years here in Irvine. Print2Copy.com He is a third generation printer, and has worked with small businesses, mid-size corporations, and fortune 100 clients. Mike's business career started in corporate sales, major account development, and sales training with Kinko's and Sunshine foods before opening his own shop in 1995. Mike has a great wife, 4 kids, and currently lives in North Tustin.
"Oh, man!"  Mike warns us about the dangers of taking your foot off of the marketing gas pedal, and experiencing roller coaster sales.  A consistent marketing plan will make the difference.
…and "Oh, yeah!":  Technology while helpful, can cause isolation.  Listen as Mike describes the value of human contact and tangible reminders.  Who would of thought a pen would bring $2,000 in business?
Current Business:  California Print2Copy is a full service print shop that serves Lawpreneurs in the design and printing of cards, letterhead, brochures, signage and more.
Favorite Resource:   Mike's favorite resources are network groups, social media sites, on-line reviews, and client referrals.  He recently joined a sales club and re-discovered the great value a library can provide at no cost.  Mike also discussed QRC "Quick Reference Codes" and why putting one on your business card or promotional materials could be a great idea.