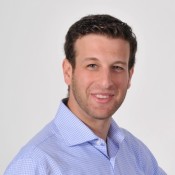 Michael Chasin of Lexicata completed his JD/MBA at Loyola Marymount University but had started his first legal tech company, LawKick, during his 2nd year of law school.  LawKick continues to operate today. From there, he learned there was a major gap in the industry and that's where he and his team came up with Lexicata, a CRM and client intake software built exclusively for law firms.
Listen to the podcast
Fail fast to succeed faster
Tell us something good
How do you support a Lawpreneur?
Favorite Resource
Thanks for Listening
This information is coming to you to inspire you and drive you forward. Be bigger than you know yourself to be! If you haven't already done so, please take a minute to leave a quick 5-star review rating and honest review on iTunes by clicking here.
Miranda McCroskey – host of Lawpreneur Radio