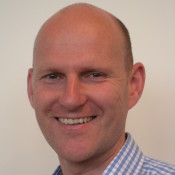 Martin Martin Truman of Truelegal and YachtingLawyers.com is a UK Solicitor (NOT a Barrister) who qualified in Big Law (Freshfields) in London in the mid-1990s. He now is a Solo Law firm owner in a beautiful corner of South West England. His team at Truelegal supports entrepreneurial buyers and sellers of 6 and 7 figure retail businesses across the United Kingdom. His firm's clients cover multiple business sectors ranging from hospitality (bars, pubs, cafes), specialty high street and online retail, wellness, vets and dentists, as well as technology businesses. Martin loves learning, sharing and applying the lessons from one business type to a different business sector. Most recently Martin has been pond-jumping to learn what US attorneys do differently…and this interview is part of that journey! His current business goal is to build his solo legal business to be sellable for £5m in 4 years. Martin has a personal goal to ski mountains on all 7 continents.
Sponsors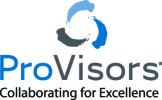 ProVisors is a community of over 4,000 senior-level trusted advisors, including attorneys, accountants, and financial services professionals, from international, regional and boutique firms. All have the common goal of sharing knowledge and  resources to help each other provide exceptional service to their clients.
Listen to the podcast
Fail fast to succeed faster
Listen as Martin describes how he started out dabbling instead of committing fully to the business.
Tell us something good
Martin tells us that he enjoys helping clients get the best price for the value for both the buyer and the seller.
Hear Martin remind us that to grow  you must specialize.  He asks the question, "what do you do best? Do it and create momentum."
What's on your desk?
Helping people buy and sell businesses.
Developing a salable business.

Product versus Service
Build your list (or tribe)
Choose a value for the business and work toward the business achieving that value
Favorite Resource
Xero is the global leader in online accounting with over 300,000 paying customers in over 100 countries
Favorite Books:
Built to Sell: Creating a Business That Can Thrive Without You Most business owners started their company because they wanted more freedom and to eventually retire on the fruits of their labor.  Unfortunately, according to John Warrillow, most owners find that stepping out of the picture is extremely difficult because their business relies too heavily on their personal involvement. However, entrepreneurs can take specific steps—no matter what stage a business is in—to create a valuable, salable company.
Thanks for Listening
This information is coming to you to inspire you and drive you forward. Be bigger than you know yourself to be! If you haven't already done so, please take a minute to leave a quick 5-star review rating and honest review on iTunes by clicking here.
Miranda McCroskey – host of Lawpreneur Radio