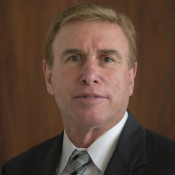 Greenbaum Law Group is over 25 years old and practices almost entirely in high end loss recovery involving commercial (business) collection litigation, construction collection and post judgment enforcement. It is not the television or movie image of a collection firm. There are no phone collectors, no letter or demand writing operations and the firms first contact is usually the lawsuit. Martin Greenbaum, is a UCLA undergrad and UCLA Law grad. He joined the Los Angeles District Attorney's Office out of law school and worked as a trial deputy for about 4 ½ years. He has tried cases from simple misdemeanors to death penalty murders.
Sponsors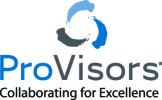 ProVisors is a community of over 4,000 senior-level trusted advisors, including attorneys, accountants, and financial services professionals, from international, regional and boutique firms. All have the common goal of sharing knowledge and  resources to help each other provide exceptional service to their clients.
Listen to the podcast
Fail fast to succeed faster
Hear how Martin was an early adopter of technology, getting a great domain name and starting and SEO campaign before it was common.
Martin reminds us that with a website you have to have up to date content and continuously drive traffic to your site.
Tell us something good
Listen as Martin describes the two kinds of success:

Never be too skeptical of something.  He had an opportunity that he thought would be junk and ended up getting great results.
Strangers call because they find him and they are scared.  They don't know what they want to buy.  We have to speak in their terms and figure out what it is that they really want.
What's on your desk?
Currently working on three separate cases where the tenant moved out of state on a lease.
Routine collection cases for goods sold.
Favorite Resource
Thanks for Listening
This information is coming to you to inspire you and drive you forward. Be bigger than you know yourself to be! If you haven't already done so, please take a minute to leave a quick 5-star review rating and honest review on iTunes by clicking here.
Miranda McCroskey – host of Lawpreneur Radio