What makes a Lawpreneur? Listen, as Mark Risner of the Law Offices of Mark T. Risner, shares his story of success and challenges.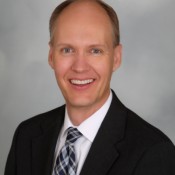 Mark is a private practice attorney with a simple approach: "Results with Integrity." Providing high quality legal services to individuals and corporations in the areas of business litigation, employment matters, settlement, negotiation and trial. I am always interested in working with established business organizations and start-ups.
Sponsors

Amy Montes of the Law Office of Amy Montes provides excellent family law representation in Orange County, California.  Listen to her Lawpreneur Radio podcast!
Listen to the podcast
Fail fast to succeed faster
Mark tells us about a case that he felt needed to be settled for the best interest of the client.  Ultimately, he realized that the client paid a high fee and did not get what they deserved.  He learned that getting the best results for the client was his highest goal.
Tell us something good
Mark creates Buy-Sell agreements which he describes as the antidote for the 3 Ds:  Disability, Divorce, and Death.  He considers it a play book for his clients should they need to part ways.  In one specific instance his clients had to make use of the agreement, and found that it made for an amicable and relatively easy parting of ways.
What's on your desk?
Mark practices Business Law, Real Estate Law, and Employment Law
Favorite Resource
LinkedIn
Outlook
Quickbooks
SCORE

 or the 

SCORE Association

 was previously known as the 

Service Corps of Retired Executives

, but is now recognized as 

SCORE, "Counselors to America's Small Business."

 It is a 

501(c)(3)

 

nonprofit organization

that provides free business mentoring services to 

entrepreneurs

 in the United States. The organization also presents business workshops and seminars for a fee. Business mentoring services are provided by both active and retired business executives and entrepreneurs who donate their time and expertise as mentors to assist new and established small businesses. SCORE is a resource partner with the U.S. 

Small Business Administration

.
Favorite Quote of the Show in a One Minute Clip
Thanks for Listening
This information is coming to you to inspire you and drive you forward. Be bigger than you know yourself to be! If you haven't already done so, please take a minute to leave a quick 5-star review rating and honest review on iTunes by clicking here.
Miranda McCroskey – host of Lawpreneur Radio