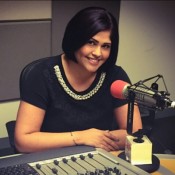 Maritza Klinefelter of Law Offices of Maritza Flores Klinefelter received her bachelor's degree from UC Berkeley and immediately began working for L.A. County courts. She then enlisted in the US Army, returned from training and was hired as a courtroom clerk for the next 5 years. While working full time she attended law school part time at Pacific Coast University School of Law in Long Beach, CA. She subsequently worked for OC Courts as a Courtroom Operations Supervisor. It was not until OC courts had budget cuts that she had the free time to prepare for the bar exam. She has been in solo practice for a little over one year.
Listen to the podcast
Fail fast to succeed faster
Maritza tells us that she quickly became aware that one phone line wasn't going to cut it.  She still wonders how many clients she lost because she wasn't ready for the influx of customers.
Tell us something good
Listen as Maritza tells us about discovering that she had outgrown her little office and how she just leased a new much larger office.
Maritza discusses the value that she has derived from her weekly live broadcast radio appearance on Univision 101.9's morning show El Bueno, La Mala, y El Feo.
Hear Maritza tell about writing a chapter in an upcoming book on the legal rights, if any, of parents with minor and adult children who are drug addicts.
Favorite Resource
Clio makes practice management easy with a suite of web-based tools targeted at small- to mid-sized law firms.
Favorite Books:
Making Your Case: The Art of Persuading Judges In their professional lives courtroom lawyers must do these two things well: speak persuasively and write persuasively. In this noteworthy book, two of the most noted legal writers of our day Justice Antonin Scalia and Bryan A. Garner systematically present every important idea about judicial persuasion in a fresh, entertaining way. Making Your Case: The Art of Persuading Judges is a guide for novice and experienced litigators alike. It covers the essentials of sound legal reasoning, including how to develop the syllogism that underlies any argument. From there the authors explain the art of brief-writing, especially what to include and what to omit, so that you can induce the judge to focus closely on your arguments. Finally, they show what it takes to succeed in oral argument.
Thanks for Listening
This information is coming to you to inspire you and drive you forward. Be bigger than you know yourself to be! If you haven't already done so, please take a minute to leave a quick 5-star review rating and honest review on iTunes by clicking here.
Miranda McCroskey – host of Lawpreneur Radio