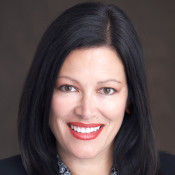 Mariko Beaver of Bral Realty Advisors has been involved in real estate since 1988.  She started out in the escrow industry and moved on to the mortgage field.  In 2001, she shifted to commercial real estate and has been focusing the core of her business on transactions in Orange County .  She is constantly researching the real estate market to provide her clients with the most recent data and the best possible service.  Mariko has been active in  all areas of the Southern California real estate industry, as well as an active member of the Irvine Chamber and women's networking group.
Mariko is a seasoned and experienced commercial real estate agent who represents clients on both sides of commercial real estate transaction.
Sponsors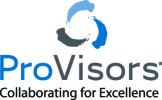 ProVisors is a community of over 4,000 senior-level trusted advisors, including attorneys, accountants, and financial services professionals, from international, regional and boutique firms. All have the common goal of sharing knowledge and  resources to help each other provide exceptional service to their clients.

The Center Club is where leaders share camaraderie, celebrate traditions and build business relationships to help our community and the nation move forward. Reconnect to your business with our efficient, high-quality networking and business advantages, or relax for a fine-dining experience.
Listen to the podcast
Fail fast to succeed faster
Mariko tells us how she came to realize that you only get paid when you close a deal.
Listen as Mariko tells us how she learned that it was important to know who you were working with early in a relationship so you had an opportunity to close that deal.
Mariko reminds us that if we are not failing, we are not pushing far enough to grow.
Tell us something good
Hear how Mariko got deeply in to networking because she didn't like cold calling.
Mariko shows us the value of good networking as two of the biggest deals of her career came from within her network.
How do you support a Lawpreneur?
Mariko discusses how a commercial real estate broker can help you find the right space at the right price for your business today.
Listen as Mariko points out that this is a great time to buy with Small Business Administration loans and Private Bank loans at historic low rates.
Favorite Resource
Commercial Property Search Tools, like the residential MLS only more powerful.
Networking, especially the 

Irvine Chamber and women's networking group
Favorite Books:
Cucina & Famiglia: Two Italian Families Share Their Stories, Recipes, And Traditions oan Tropiano Tucci — mother of Stanley Tucci, producer and star of the movie Big Night — and Gianni Scappin-who taught Stanley how to cook for his performance as Secondo in Big Night — join together to bring you over 200 of their favorite Italian family recipes. Brimming with family anecdotes and filled with easy and accessible Italian dishes, Cucina & Famiglia is a delightful peek into what it means to grow up in an Italian family.
Bon Appetit Magazine Bon Appétit focuses on what's current and stylish, while still giving readers valuable cooking tools and tips. The only food lifestyle publication on the market, Bon Appétit offers "life through the lens of food" — cooking in, dining out, culture, travel, entertainment, shopping and design.
Favorite Quote of the Show in a One Minute Clip
Thanks for Listening
This information is coming to you to inspire you and drive you forward. Be bigger than you know yourself to be! If you haven't already done so, please take a minute to leave a quick 5-star review rating and honest review on iTunes by clicking here.
Miranda McCroskey – host of Lawpreneur Radio