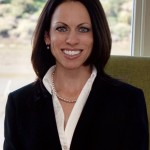 What makes a Lawpreneur?  Listen as Laura Meier with the Law office of  Meier Law Firm , shares what inspired her to hang out her shingle, and her advice to you.
Laura Meier is the Founder of the Meier Law Firm, a family trust and estate planning law firm focused on guiding families with young children. She owns her practice with her husband Joshua Meier, and they are the parents of four young children.
Listen to the podcast
Fail fast to succeed faster
Beware of replicating the things that did not work in Big Law as a Lawpreneur.  Know your ideal client, what services you will provide, and be sure those things align with who you are professionally and personally.
Tell us something good
When Laura received the suggestion that she'd be a great estate planning attorney multiple times she knew that was the area of law for her.  Listen as she describes her journey.
What's on your desk?
Estate planning, focusing on families with young children.
Favorite Resource
The Meier Law Firm's Weekly newsletter
Laura's  favorite resource for mastering her practice field of estate planning is Wealth Counsel.
Laura's  favorite resource for building her law practice is Alexis Neely's Personal Family Lawyer program.
Favorite Books:
Laura has a new book coming out this August called "My Kids Minus Me: the Essential Guide to Estate Planning for Parents of Young children."
Motivational books by Joel Osteen
Favorite Quote of the Show in a One Minute Clip
http://traffic.libsyn.com/lawpreneurradio/022_Laura_Meier_clip_2_48_sec.mp3
Thanks for Listening
This information is coming to you to inspire you and drive you forward.  Be bigger than you know yourself to be! If you haven't already done so, please take a minute to leave a quick 5-star review rating and honest review on iTunes by clicking here.
Miranda McCroskey – host of Lawpreneur Radio