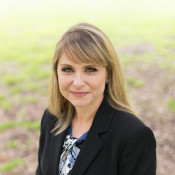 Laura Bromlow of Bromlow Law is an Elder Law and Special Needs Planning attorney in Long Beach, California.  She is passionate about helping people who are stressed out because of the issues their aging loved ones or their loved ones with special needs are facing.  She is a wife and a mother of two and understands family is a priority.
Listen to the podcast
Fail fast to succeed faster
Laura reminds us that every failure leads to a success.
Hear Laura talk about the Open House that she recently hosted for her firm.  Only 10 people showed up and 8 of them were her in her support network.  She tells us that she learned the value of scheduling and the value of marketing.
Tell us something good
Laura relates that she gets a personal reward with each family that she helps to relieve a little of the strain and stress of an aging parent.
Laura tells us that one of her biggest professional successes came just recently when she launched her new website and created an online professional presence.
What's on your desk?
Special Needs trusts to help protect public benefits when an individual is receiving an inheritance or a personal injury case settlement or award.
She also works with beneficiaries of such trusts and the trustees to make sure that the beneficiaries needs are being met.
Favorite Resource
Elder Counsel is a membership based program. Their passion lies in helping Elder law, special needs planning and veterans pension planning attorneys better serve their clients. They do so by providing education, support, the premier elder law document drafting system and a state of the art office management system, all with the goal of making our member attorneys more knowledgeable, more efficient, and, as a result, more profitable.
Favorite Books:
Thanks for Listening
This information is coming to you to inspire you and drive you forward. Be bigger than you know yourself to be! If you haven't already done so, please take a minute to leave a quick 5-star review rating and honest review on iTunes by clicking here.
Miranda McCroskey – host of Lawpreneur Radio