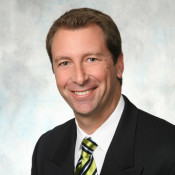 Kurt Obermeyer is the president and CEO of Legal Management Solutions Inc. a firm that provides outsourced upper level CFO/COO services for law firms. Mr Obermeyer has over 18 years of operations and finance experience for professional service firms. He has held both COO and CFO positions for regional and national law firms with up to 200 attorneys. However, Mr. Obermeyer saw a need for upper level assistance at the smaller law firms where the complexities of running the practice were just as prevalent but time and cash flow was limited for the partners to invest in that administrative overhead.  LMS is a product of that realization. Mr. Obermeyer is also an Executive Committee member and Vice Chair for the State Bar of California's Law Practice Management and Technology Section.
Sponsors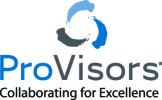 ProVisors is a community of over 4,000 senior-level trusted advisors, including attorneys, accountants, and financial services professionals, from international, regional and boutique firms. All have the common goal of sharing knowledge and  resources to help each other provide exceptional service to their clients.

The Center Club is where leaders share camaraderie, celebrate traditions and build business relationships to help our community and the nation move forward. Reconnect to your business with our efficient, high-quality networking and business advantages, or relax for a fine-dining experience.
Listen to the podcast
Fail fast to succeed faster
Listen as Kurt discusses growing too fast.
Kurt describes how initially they did a little of everything and then decided it was better to focus on their core offerings.
Hear how Kurt decided that growing organically with a strategy was the best course.
Tell us something good
Kurt says that the best compliment is when the client says to him that they know he understands.
What's on your desk?
Meeting with prospective clients to discuss needs and potential plans.
Discussing costs, rates, insurance and creating a budget.
Kurt can look in from the outside and see what works and what doesn't work.  He has seen most of the issues before and that facilitates the creation of a solution.
Favorite Resource
Kurt has crafted a list of vendors that he has vetted and would vouch for their ability to provide the service.
Kurt is a member of ProVisors and says that is a great source of referrals.
Favorite Books:
Favorite Quote of the Show in a One Minute Clip
Thanks for Listening
This information is coming to you to inspire you and drive you forward. Be bigger than you know yourself to be! If you haven't already done so, please take a minute to leave a quick 5-star review rating and honest review on iTunes by clicking here.
Miranda McCroskey – host of Lawpreneur Radio