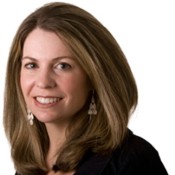 Focusing her attention on business law, Attorney Kristen Hayes Kuse, founder of Integrated General Counsel, is the legal professional business owners need. Astute and personable in demeanor, Kristen has utilized her seventeen years of experience to counsel her clients keeping them within the legal confines of the law.
Sponsors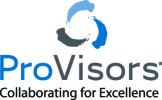 ProVisors is a community of over 4,000 senior-level trusted advisors, including attorneys, accountants, and financial services professionals, from international, regional and boutique firms. All have the common goal of sharing knowledge and  resources to help each other provide exceptional service to their clients.

The Center Club is where leaders share camaraderie, celebrate traditions and build business relationships to help our community and the nation move forward. Reconnect to your business with our efficient, high-quality networking and business advantages, or relax for a fine-dining experience.
Listen to the podcast
Fail fast to succeed faster
Listen as Kristen discusses the challenges of moving from working with other attorneys to working with business owners.
Tell us something good
Kristen tells us about helping clients understand their options.
She helped one client who was threatened with a large federal lawsuit.  She negotiated a walk-away outcome including her own attorney's fees.
She worked with a client filing a trademark where the outcome was far from certain.  She successfully saw the process through.
What's on your desk?
Clients are referred to her by her existing client base.
She provides general counsel work in her ongoing relationships with existing clients.
She also provides support for transactional matters such as contract drafting and review, filing trademarks, lease issues and franchise issues.
Favorite Resource
Favorite Books:
Favorite Quote of the Show in a One Minute Clip
Thanks for Listening
This information is coming to you to inspire you and drive you forward. Be bigger than you know yourself to be! If you haven't already done so, please take a minute to leave a quick 5-star review rating and honest review on iTunes by clicking here. Miranda McCroskey – host of Lawpreneur Radio