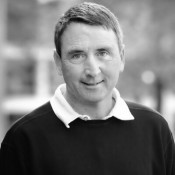 Jon is a pioneer & creator of Customer Resource Management (CRM) solutions.  Jon is also a noted speaker about Social Media's effects on Sales and Marketing. His most recent venture is Nimble.com, a leading Social Relationship Manager. He has been recognized on Forbes as one of the Top 10 Social Chief Executive Officers, Top 10 Social Salespeople in the World, and among the Top 50 Social Business Twitter Accounts You Must Follow.
Listen to the podcast
Fail fast to succeed faster
Jon originally started GoldMine by creating a network accounting program.  In building the business he realized he needed a CRM tool.  He pivoted and GoldMine was born.  That ultimately led to the creation of Nimble.
Tell us something good
Jon tells us that he is proud of how many professionals he has been able to help grow.  He loves to inspire and empower people.
How do you support a Lawpreneur?
Jon tells us to use Nimble to grow your personal brand and professional network by using the tools built in to Nimble to get in to conversation with your contacts.
Jon reminds us that today there is no more powerful way to connect these days than by using social media.
Using Nimble you can easily share valuable content with your tribe.  For example, when you open an email in Nimble you can check out that contacts history with you and their social media stream and be able to respond to the email in context.
Favorite Resource
John says that the camera on his computer is is one of his most valuable tools.  He believes that people need to develop connections face to face.
Thanks for Listening
This information is coming to you to inspire you and drive you forward. Be bigger than you know yourself to be! If you haven't already done so, please take a minute to leave a quick 5-star review rating and honest review on iTunes by clicking here.
Miranda McCroskey – host of Lawpreneur Radio