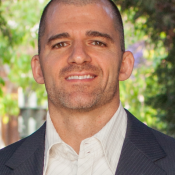 Who supports a Lawpreneur? Listen in as Jevon Perra with First Centennial Mortgage and Perra Consulting Group shares his journey, and discusses the Triangle of Influence: 3 keys to lowering resistance and getting to "Yes".
Jevon has been a real estate professional since 2003.  However, his passion has always been helping others through understanding human behavior.  He has been working to support non-profits and business leaders since 1995.
Sponsors


My Case is a web-based legal practice management software built for the modern law firm. Start your free 30 days with My Case today. Tell them Lawpreneur Radio sent you!
Listen to the podcast
Triangle of Influence
Jevon discusses his "Triangle of Influence  – 3 keys to lowering resistance and getting to yes" with us.  He explains that like the three sides of a triangle, there are three aspects to consider when negotiating and getting to a yes:  Get over being right, quit resisting, and support the identity, but change the behavior.
#1     Get over being right
It is never about being right.  Remember that the other person knows that they are "right" as well.
It is about find out what works in a situation
You must go to the agreed upon vision or outcome for the most effective result.
#2    Quit Resisting!
What you resist persists.
Come from fascinating instead of frustrating.
#3    Support the Identity
People have an automatic inclination to speak to another person's identity.
If they sense that you are speaking to their identity they will automatically go to a position of defense.
A more workable outcome comes from supporting the identity and working  to change the behavior.
Favorite Books:
Wisdom Hunter: A Novel Randall Arthur's novel presents the hypocrisy of Christian legalism and a man's search for the only surviving member of his family. The story's hero, embarks on a journey that lasts eighteen years and takes him through four countries in a quest to find the granddaughter who is being hidden from him. In a process that mirrors our own spiritual journey, he discovers a rich relationship with God and the peace that finally comes with true faith.
Experiment: The subtle differences in leadership, business and life that lead to change that profits. Experiment brings Jevon Perra's 15 years of study on success and positive change through entertaining story and positive psychology. It makes clear the subtle differences in belief, leadership, business and life that make separate the millionaires from the wannabes, the miserable from the happy and the obscure from the significant contributors of our time.
Favorite Quote of the Show in a One Minute Clip
Thanks for Listening
This information is coming to you to inspire you and drive you forward. Be bigger than you know yourself to be! If you haven't already done so, please take a minute to leave a quick 5-star review rating and honest review on iTunes by clicking here. Miranda McCroskey – host of Lawpreneur Radio