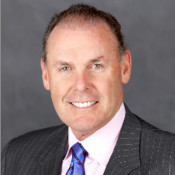 What makes a Lawpreneur? Jeff Verdon is Managing Partner of Jeffrey M. Verdon Law Group, LLP.  He has been practicing law in the areas of taxation and comprehensive estate planning since receiving his Masters of Law (LL.M. Taxation) from Boston University in 1979.  Mr. Verdon was named by Goldline Research as one of the "Top 10 Most Dependable Lawyers of California for 2008." He specializes in estate, trust and income tax planning, and asset and lifestyle protection planning for high-net worth clients across the United States.
Mr. Verdon was a Fellow and Senator of the distinguished Isle of Man-based Offshore Institute, a professional body that is dedicated to the education and training of competent practitioners in offshore and international finance and tax planning, and to improving the professional standards of those who dispense professional advice in this field.  He is also one of the founding members of one of the earliest and most distinguished publications on comprehensive estate planning, Jacob's Report on Asset Protection Strategies.
Sponsors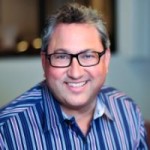 As a small firm, Hankin Patent Law can provide each and every client with a high degree of personal service. Mr. Hankin personally visits clients at their location, asking the right questions to understand their needs and goals. This enables him to develop an intellectual property protection strategy that is comprehensive, rational and cost-effective. For more information on how Marc E. Hankin and his associates can "Protect What You Have in Mind," contact Hankin Patent Law for a complimentary initial telephone consultation at (310) 979-3600.
Listen to the podcast
Fail fast to succeed faster
During the 2009 recession, real estate values dropped, and Jeffrey refocused on his practice of asset protection. He created a great experience for his clients as a concierge service, and established a good network and team.
Tell us something good
25 years ago, Jeffrey got a call from an attorney who asked Jeffrey to take his place to speak on an investment cruise. Jeffrey took the opportunity, and since then, has continued give seminars on investment cruises and garner clients from across the nation.
What's on your desk?
Jeffrey works on estate planning, and protecting assets from future lawsuits.
Jeffrey also deals with premium financing, which has transformed the way large life insurance plans are dealt with.
Favorite Resource
Jeffrey is a member of the Offshore Institute, which was created to educate people in the offshore trust business through an open architecture philosophy.
The Real Estate Guys
Freedom Fest
Favorite Books:
Favorite Quote of the Show in a One Minute Clip
http://traffic.libsyn.com/lawpreneurradio/034_Jeffery_Verdon_1minclip.mp33
Thanks for Listening
This information is coming to you to inspire you and drive you forward. Be bigger than you know yourself to be! If you haven't already done so, please take a minute to leave a quick 5-star review rating and honest review on iTunes by clicking here. Miranda McCroskey – host of Lawpreneur Radio