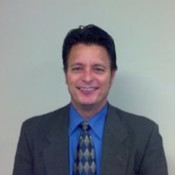 What serves a Lawpreneur?  Jeff Carter, Vice President of Sales and Marketing, of eMerchant, Inc. has over 20 years' experience in sales, marketing and finance. eMerchant has been supporting businesses that accept electronic payments since 2002.
Signing up with eMerchant as your premier Merchant Account Service Provider has many advantages. Some are instantly apparent, and some can best be seen over the. eMerchant promises to always guide you in the right direction so your company's needs are met. You will be offered choices – and only the best ones that have been approved by eMerchant.  eMerchant is one of the leading providers of e-commerce payment solutions. With eMerchant you will receive the best available rates for your business; a Dedicated Account Manager to help you with questions and integration; a Customer Service team focused on your success; Multiple Bank choices; Multiple Gateways compatible with ANY shopping cart; and the ability to accept all major credit and debit cards, e-Checks, and   recurring billing solutions.
eMerchant serves Lawpreneurs: 
Jeff explains that a Lawpreneur needs to give everybody as many ways to pay you as possible in as convenient a manner as possible.  Through eMerchant you can take your retainer face to face or over the phone via a virtual terminal, or even by taking money directly from their checking account.  The option to set up reoccurring billing is also a great resource for Lawpreneurs.  eMerchant approaches their clients from a concierge style service.  They are committed to your growing your business, and have referrals to assist you.
Favorite Resource:
ProVisors:  A group of trusted advisors that operate on the Know – Like – Refer principles.
Best Read:
Three Nights in August: Strategy, Heartbreak, and Joy Inside the Mind of a Manager
: Three Nights in August captures the strategic and emotional complexities of baseball's quintessential form, the three-game series. As the St. Louis Cardinals battle their archrival Chicago Cubs, we watch from the dugout through the eyes of the legendary Tony La Russa, considered by many to be the greatest manager of the modern era. In his thirty-three years of managing, La Russa won three World Series titles and was named Manager of the Year a record five times. He now stands as the third-winningest manager in the history of baseball. A great leader, he built his success on the conviction that ball games are won not only by the numbers but also by the hearts and minds of those who play.
Is Anyone Awake Out There?
: Regardless of your age, if you have questioned what direction to take, if your life seems to be missing some small detail such as happiness or fulfillment in your current job, if your spouse just won't behave the way you desire, your kids won't behave the way you want, you can't seem to find the right partner, your current partner doesn't understand you, you don't fully understand your parents, you wonder at times what life is really about – the solution is contained within these pages .
The Why Café
:  The inspirational #1 Bestseller by John P. Strelecky. Now translated into twenty-one languages and read by more than a million readers worldwide. In a small cafe at a location so remote it sits in the middle of the middle of nowhere, John–a man in a hurry–is at a crossroads. Intent only on refueling before moving along on his road trip, he finds sustenance of an entirely different kind. In addition to the specials of the day, the cafe menu lists three questions all diners are encourage to consider.
The Seven Evolutionary Levels to Profound Selling
:  Glenn Roller has discovered seven distinct levels of growth for salespeople. His knowledge stems from more than three decades of combined sales and sales training experience. Glenn has sales experience in tangible and intangible products ranging from shoe to yacht sales. In his sales career, he set records for top sales to even the worst sales. After many years of sales studies and application, he discovered that when he blended his sales experience with an understanding of one?s self; he took his sales approach into avenues never discussed in any sales book he had previously read. With this he brings forth, The Seven Evolutionary Levels to Profound Selling.