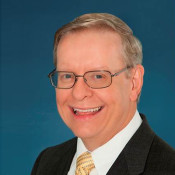 Jay McDowell of ActionCOACH of Orange County spent 30 years in Corporate America in Supply Chain and Logistics management for companies like American Hospital Supply, PepsiCo, TruValu Hardware, and Apria Healthcare. For the last 9 years Jay has been working with Business Owners driving results and profit with the purpose of getting their life balance back through Planning, Accountability and Time Management
Listen to the podcast
Fail fast to succeed faster
Jay describes moving 13 times in 30 years while working in Corporate America.  When he had the "opportunity" to move again, he decided to be a business coach with small business owners despite not knowing any.  He found a way to make it work.
Tell us something good
Hear Jay describe celebrating five years with a client.  It took the client six months to say yes to Jay for coaching and now they have a five year history of success.
How do you support a Lawpreneur?
Jay reminds us that in Law School you aren't taught to run a firm, and he has a program that will teach you to run a business.
ActionCOACH of Orange County offers a six month twelve session "Action Club" which is an education on how to run a business.
ActionCOACH of Orange County also offers their "Profit Club" which develops the concepts from the "Action Club" further.
ActionCOACH of Orange County also offers complimentary events.  You can learn more about those here.
Favorite Books:
The Empowered Manager: Positive Political Skills at WorkThis is one of the most useful and clearly written books on the leading edge of management that I have read. – Warren Bennis — Peter Block, the author of the classic Flawless Consulting, is a true visionary. And here he turns his sights on management. Managers and other employees who feel powerless to control their own destinies, who feel stifled by bureaucracy, who feel sapped of creativity – will feel invigorated by Block's legAndary insight. Offers practical advice to help your managers: * Empower themselves to help shape the organization* Develop positive political skills in their dealings with all levels of employees* Take responsibility for their own actions* Negotiate with their allies and adversaries* Face failure courageously…and much more!
Buying CustomersWhy do you need to read Buying Customers? "Buying Customers" is an innovative breakthrough in customer acquisition, lead generation, and customer service with proven strategies that consistently drive repeat business.  Follow ActionCOACH Founder and Chairman Brad Sugars as he outlines tested methods for "Buying Customers" in ways you can immediately understand, use and apply. If you're just starting out in business, or are a seasoned entrepreneur, business owner or marketing professional, "Buying Customers" Will give you new insights and inspiration to boost your efforts in a way that turns all of your sales and marketing investments into guaranteed results!
Thanks for Listening
This information is coming to you to inspire you and drive you forward. Be bigger than you know yourself to be! If you haven't already done so, please take a minute to leave a quick 5-star review rating and honest review on iTunes by clicking here. Miranda McCroskey – host of Lawpreneur Radio