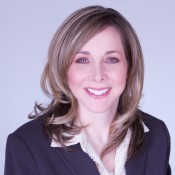 Heather Turner, an estate planning attorney in Pennsylvania offers one-on-one, stress-free estate planning services, including wills, trusts, powers of attorney, living wills and probate administration in her boutique estate law practice.  Many people avoid estate planning because they are intimidated or feel like it is only for the rich. Heather will tell us why all people need an estate plan and share with us how she helps her clients feel confident and comfortable with their estate plan.
Sponsors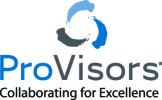 ProVisors is a community of over 4,000 senior-level trusted advisors, including attorneys, accountants, and financial services professionals, from international, regional and boutique firms. All have the common goal of sharing knowledge and  resources to help each other provide exceptional service to their clients.
Listen to the podcast
Fail fast to succeed faster
Heather tells us that early on she thought word of mouth would be good enough advertising.  She quickly realized that social media and old fashioned networking were also very important.
Tell us something good
Heather has helped people through the probate process.  Heather tells us about a specific client who she walked all the way through the probate process and at the end he was so appreciative, it really made the effort worth it.
What's on your desk?
Estate planning for all people from families with young children through to grandparents planning their legacy.
Favorite Resource
Thanks for Listening
This information is coming to you to inspire you and drive you forward. Be bigger than you know yourself to be! If you haven't already done so, please take a minute to leave a quick 5-star review rating and honest review on iTunes by clicking here.
Miranda McCroskey – host of Lawpreneur Radio