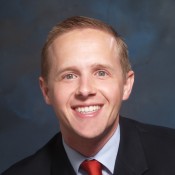 After working for both Wells Fargo Securities and Infolocity in the SF Bay Area and then 12 years at Pacific Group in Orange County as Director of Group Sales, Greg founded IntelliBenefits Insurance Services in 2014. Greg was born in a suburb of Portland, Oregon and went to middle school and high school in the CA Central Valley town of Manteca. He then enrolled in the Haas School of Business at UC Berkeley, majored in Marketing, and graduated in 1999. Greg and his wife Thu make their home in Irvine with their 4-year old daughter.
Listen to the podcast
Fail fast to succeed faster
Listen as Greg tells us that embracing the opportunities for failure  is huge.  Greg advises us to ask for the business no matter what you feel.
Tell us something good
Greg tells us he enjoys that being able to call his own shots and target clients.
Greg is proud that one of his largest clients has over 200 employees across 4 countries.
How do you support a Lawpreneur?
 Greg reminds us that insurance pricing is fixed for health insurance, so you are really buying expert service that allows you the Lawpreneur to get out of the human resources and benefits business to focus on running the business and the practice of law.
Favorite Resource
Thanks for Listening
This information is coming to you to inspire you and drive you forward. Be bigger than you know yourself to be! If you haven't already done so, please take a minute to leave a quick 5-star review rating and honest review on iTunes by clicking here.
Miranda McCroskey – host of Lawpreneur Radio