Gene Policastri of Mirsky Policastri LLC is a business lawyer right outside of Washington DC where he has a general litigation practice and focuses on delivering legal services to business and life coaches. He is currently completing a certification program for lawyers who provide services to the coaching industry. He is developing a program for business and life coaches to assist them with their internal corporate documents, contracts with clients, joint-venture agreements with other coaches, media rights agreements at live events, and other intellectual property agreements.
Sponsors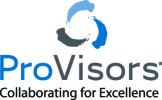 ProVisors is a community of over 4,000 senior-level trusted advisors, including attorneys, accountants, and financial services professionals, from international, regional and boutique firms. All have the common goal of sharing knowledge and  resources to help each other provide exceptional service to their clients.
Listen to the podcast
Fail fast to succeed faster
Gene tells us about hanging his own shingle and then feeling like he had to pull it back in and return to big law.
Listen as Gene reminds us that being a Lawpreneur wasn't always popular with other Lawyers.
Tell us something good
Listen as Gene discusses getting the attention of a couple of "Rock Star" coaches in April of this year.
Gene explains that his system is perfect for coaches who feel that they aren't quite ready to take on a lawyer and he reminds us that if you have a client, you need a lawyer.
What's on your desk?
Gene continues to handle general litigation along with supporting his coaching clients.
Delivering bite-sized legal services to coaches through Business Law for Coaches
Thanks for Listening
This information is coming to you to inspire you and drive you forward. Be bigger than you know yourself to be! If you haven't already done so, please take a minute to leave a quick 5-star review rating and honest review on iTunes by clicking here.
Miranda McCroskey – host of Lawpreneur Radio