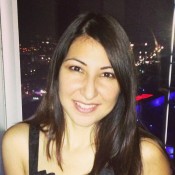 Frances-Marie Prizzia of the Law Office of Frances Prizzia dedicates her law practice to upholding the constitutional rights of her clients and zealously defending them. Her passion has always been in criminal defense and public service. Frances has dedicated herself to the practice of law. Before hanging out her own shingle, Frances worked as an Orange County Public Defender as well as in the Los Angeles County Alternate Defender's Office. While working for Orange County Public Defender's office, she took more cases to trial and won more trials than any other attorney within her unit during that time. Prior to becoming an attorney and while in law school, Frances worked at the Public Defender's office in Santa Cruz. As a law student, she successfully argued and won a motion to suppress evidence due to the unlawful violations of the Fourth Amendment by the investigating police officers. Frances has always been "a true believer." After graduating college, Frances worked for immigrant labor organizations as well as a mental healthcare center. It was during these times, in addition to her experiences growing up in Los Angeles, Frances was able to witness first-hand the injustices suffered by the disenfranchised and impoverished. Her compassion and commitment to making a difference and defending those who needed help is what led her to apply to law school. She was accepted into, and chose to enroll in, Santa Clara University School of Law, where she had also received her undergraduate degree several years earlier. She chose to return to Santa Clara University because of its emphasis on criminal defense and public service.
Sponsors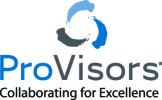 ProVisors is a community of over 4,000 senior-level trusted advisors, including attorneys, accountants, and financial services professionals, from international, regional and boutique firms. All have the common goal of sharing knowledge and  resources to help each other provide exceptional service to their clients.
Listen to the podcast
Fail fast to succeed faster
Frances tells us that hiring a bookkeeper to help with the books and creating a monthly budget is very important.
Hear how Frances sets a must get revenue goal and a love to get revenue goal to strive for each month.
Tell us something good
Frances defines success as:

Being her own boss
Getting to work up her cases as she wants
Spending time with her clients
What's on your desk?
Frances practices criminal defense which covers a wide array of cases
Favorite Resource
Favorite Books:
Wuthering Heights In this classic novel, written in the epistolary style popular in the 19th century, the tragic love story of Heathcliff and Catherine Earnshaw plays out against the backdrop of a gloomy manor called Wuthering Heights.
Jane EyreJane Eyre follows the emotions and experiences of its title character, including her growth to adulthood, and her love for Mr. Rochester, the byronic master of fictitious Thornfield Hall.
The Picture of Dorian Gray The Picture of Dorian Gray is an 1891 philosophical novel by Irish writer and playwright Oscar Wilde. The Picture of Dorian Gray tells the story of a narcissistic man, who falls in love with a a beautiful painting of himself. He says that he wishes he could stay young and beautiful, like in his portrait. His wish comes true; he never grows old, but the man in his portrait (himself) does instead.
Thanks for Listening
This information is coming to you to inspire you and drive you forward. Be bigger than you know yourself to be! If you haven't already done so, please take a minute to leave a quick 5-star review rating and honest review on iTunes by clicking here.
Miranda McCroskey – host of Lawpreneur Radio