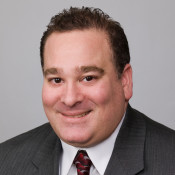 Evan is President of The Training Resource Group  in Philadelphia, PA and he provides consulting, training, and coaching to attorneys who are looking to develop more new clients and generate more business. Evan has worked with 1000's of attorneys over the past 14 years who were looking to either build a book of business, or take the current book of business to the next level.
Listen to the podcast
Fail fast to succeed faster
Listen as Evan tells us he was challenged by not fine-tuning his message enough in the beginning.
Evan reminds us that Laser-Focused is what gets him, and everyone else, the best results.
Tell us something good
Evan tells us about an attorney who was a partner in a big firm who wasn't developing her business.  With guidance in the Sandler Training method she is now, 10 years later, managing partner with a seven figure book of business.
Hear Evan describe an International Tax Lawpreneur who moved from solo to star.
How do you support a Lawpreneur?
The Training Resource Group offers a four step process

Online assessment of the Lawpreneur
Ongoing training

Build a plan
Qualify opportunities
Move out of comfort zone

Individual Coaching
Tracking Results

Ensure that you are tracking your lead indicators

The Lawpreneur's mindset holds them back.  They have to know that it is OK to develop business.  There's not just one way to do it.  The skills can be learned.
Favorite Books:
Thanks for Listening
This information is coming to you to inspire you and drive you forward. Be bigger than you know yourself to be! If you haven't already done so, please take a minute to leave a quick 5-star review rating and honest review on iTunes by clicking here.
Miranda McCroskey – host of Lawpreneur Radio