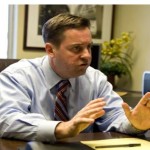 What makes a Lawpreneur? Listen as David Borsari  of the Law Office of David Bosari shares what inspired him to hang out his shingle, and his advice to you on how to get started as a criminal defense attorney, building a criminal defense law practice, and the practice of criminal defense in general.
Criminal defense attorney, David Borsari, has been in practice for 18 years.  His first five years were spent as a public defender in Miami, Florida, and for the last 13 years as a solo practitioner based out of Fullerton, California.  He showed great courage in returning to California  without a job, taking the California bar, and starting up his practice.
Sponsor

Have you been accused of Driving Under the Influence?  Silver Coast Insurance specializes in helping people facing the confusing, and expensive process that comes after a DUI arrest. If you have been charged with a DUI you are facing court costs, cost of alcohol classes, and attorney's fees. Visit Silver Coast Insurance so that the costs of rising insurance rates, or even being canceled by your insurance company, is one less thing for you to worry about.
Listen to the podcast
Fail fast to succeed faster
This segment is full of great information!  David shares openly the signs the client in front of you might not be a match.  Here are some of the signs:
1.  If the client has already had two other attorneys that might be a client problem, not a lawyer problem;
2.  If the client wants more than just to win the criminal case, i.e. the client wants revenge, they'll never be satisfied
Also, some practical advice is set money aside for taxes, and keep detailed records about your client trust account
Tell us something good
After years as a Public Defender in Miami, David was starting a big trial as a Lawpreneur.  He was on his own without the support that had been available to him in his government job, making unilateral decisions and he got a Not Guilty verdict.  He thought "I can do this."
David started in executive suites which worked well when he was starting out
He recommends a good investigator, a good bail bondsman, and a good relationships with a forensic toxicologist
When starting out do appearances for other attorneys
Get to know attorneys in other practice areas
Be accessible to your clients
What's on your desk?
David is ready and trained to handle any state court criminal matter.
Favorite Resource
My IPhone
 ISwipe – with iSwipe you can take credit card payments with your iPhone
Crime Finder  – 

A crime finder application from the makers of CrimeTime. Designed for legal practitioners by legal practitioners actively working in the field. This is a quick reference tool for looking up most of the California Statutes as they pertain to criminal law.
David Borsari's Favorite Books:
Favorite Quote of the Show in a One Minute Clip
Thanks for Listening
This information is coming to you to inspire you and drive you forward. Be bigger than you know yourself to be! If you haven't already done so, please take a minute to leave a quick 5-star review rating and honest review on iTunes by clicking here.
Miranda McCroskey – host of Lawpreneur Radio