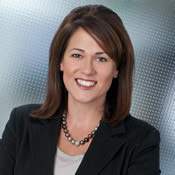 As a former television news producer, reporter and anchor, Cheryl Bame of Bame PR understands how the media operates and how to strategically position a client as a thought leader.  She has been representing professional services firms for nearly 14 years so she understands that targeted publicity should support a law firm's business development and marketing goals.  Her clients include national, regional and small law firms, as well as businesses in professional services, real estate and non-profit industries.  Cheryl is a frequent speaker at local, regional and national legal industry events and law firms who seeks her expertise on best practices in public relations and social media. She is also the host at LegalPRAdvice.com.
Sponsors

Ruby Receptionist is the smart and cheerful team of virtual receptionists trained to make a difference in your day. From their offices in Portland, Oregon, they handle your calls with care. They deliver the perfect mix of friendliness, charm, can-do attitude, and professionalism. Best of all, your callers will think they work in your office. Meet them!
Listen to the podcast
Fail fast to succeed faster
Listen as Cheryl reminds us to trust our gut.  She provides the example of taking on a client that was outside of her niche where the client turned out to be a nightmare and had to be fired.
Tell us something good
Being in business for 9 1/2 years.
Referral marketing is very important to the business.
Currently working with a bank CEO for media training before a big announcement.  Cheryl reminds us how important it is to have the message and the correct story key in your mind as you prepare.
What's on your desk?
Developing thought leaders through article placement.
Researching speaking engagements.
Researching awards and rankings for trade associations.
Social Media Training – Especially LinkedIn.
Favorite Resource
Business Journals / Newspapers
The Internet
Favorite Books
Own the Room: Business Presentations that Persuade, Engage, and Get Results Own the Room, by Eloqui owners Deborah Shames and David Booth, assists the reader in creating the expertise perfect for creating vivid narratives. Own the Room shares how to excite your audience's emotions and intellect. And Own the Room will give you a communication toolkit to make any presentation lively, compelling, and memorable.
Favorite Quote of the Show in a One Minute Clip
Thanks for Listening
This information is coming to you to inspire you and drive you forward. Be bigger than you know yourself to be! If you haven't already done so, please take a minute to leave a quick 5-star review rating and honest review on iTunes by clicking here. Miranda McCroskey – host of Lawpreneur Radio