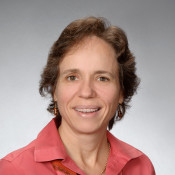 Cami McLaren of McLaren Coaching coaches attorneys to create new ways to operate in their practice. As an attorney who practiced law for 16 years, she is passionate about assisting other attorneys to create lives and careers that are productive, balanced and fulfilling. Her fundamental belief is that practicing law does not have to be "hard." Cami has worked in top law firms, and one-on-one with attorneys to help them reach their goals in a balanced and productive way. She works with attorneys to improve communication skills, create more effective and positive relationships and to improve time management skills and productivity. Cami presents workshops on topics such as communication, trust, accountability and time management in law firms, bar associations, and legal conferences. She writes articles for a variety of legal publications and is the co-author of Coaching for Attorneys: Improving Productivity and Achieving Balance, published by the ABA in 2014.
Listen to the podcast
Show Highlights
Cami tells us that she is always raising the bar on herself.  A recent example was her creation of a training program with over 100 people in attendance which was far outside of what she had done before.  Cami believes in the principle of being committed to an outcome, but not attached to that outcome.
Listen as Cami relates a sotry about a potential client who had asked for coaching for over two years but kept putting Cami off.  After just a few months with Cami the client, an attorney, stepped out and went on her own.
Cami relates to us that her passion is that things not be "hard."
Cami explains that she helps Lawyers and Law firms in creating a management structure that works.
Cami says that her vision is that the practice of law shifts as the new generation of attorneys approach the practice of law as a business to be run.
Favorite Resource
Cami offers her list of blogs and resources here. (Check out who's at the top of that list.)
Favorite Books:
Thanks for Listening
This information is coming to you to inspire you and drive you forward. Be bigger than you know yourself to be! If you haven't already done so, please take a minute to leave a quick 5-star review rating and honest review on iTunes by clicking here.
Miranda McCroskey – host of Lawpreneur Radio