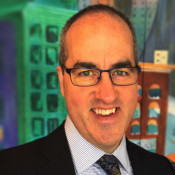 Brett Burney of Burney Consultants LLC focuses the bulk of his time working with lawyers on tough e-discovery issues. Brett is also very active in the Mac-using lawyer community, working with lawyers who want to integrate Macs, iPhones & iPads into their practice. Brett is a frequent contributor to LegalTech News and speaks around the country on litigation support, e-discovery, Mac and iOS-related topics. Brett currently serves as the Chair of the ABA TECHSHOW 2015 Planning Board.
Listen to the podcast
Fail fast to succeed faster
Hear Brett discuss how he was impatient early on.  He initially expected that it would take two or three years to get the business to where he could be comfortable, however, it took more like five or six years.
Tell us something good
Brett tells us that finding a niche to focus on has allowed him to develop expertise in his area of e-discovery and document management.
What's on your desk?
Brett explains that his big focus right now is preparing for the ABA Techshow 2015 in Chicago.
Brett tells us that his daily business is e-discovery and litigation support, as well as providing private businesses guidance in planning their document management so that they are prepared for the day when they have to provide discovery in a matter.
Favorite Resource
Favorite Books:
The Big Switch: Rewiring the World, from Edison to GoogleHailed as "the most influential book so far on the cloud computing movement" (Christian Science Monitor), The Big Switch makes a simple and profound statement: Computing is turning into a utility, and the effects of this transition will ultimately change society as completely as the advent of cheap electricity did. In a new chapter for this edition that brings the story up-to-date, Nicholas Carr revisits the dramatic new world being conjured from the circuits of the "World Wide Computer."
Thanks for Listening
This information is coming to you to inspire you and drive you forward. Be bigger than you know yourself to be! If you haven't already done so, please take a minute to leave a quick 5-star review rating and honest review on iTunes by clicking here.
Miranda McCroskey – host of Lawpreneur Radio