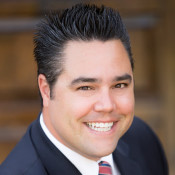 Beau Hart Brower was born and raised in Orange County. The name Hart Bail Bonds in Orange County derives from the Hart family that was first generation in the city of Orange. Beau has continued his family's proud legacy of hard work by working diligently for individuals and families that are in need. For almost a decade Beau has proven to be very effective in navigating the criminal justice field for his clients. Beau specializes in Bail Bond services, private addiction treatment programs strategic planning and development services, alternative sentencing, pre-plea reports and addiction treatment placement across the USA. Beau is an active member in the criminal justice community and provides continuing education credits by lecturing for several attorney Bar Organizations. Beau is highly respected by private attorneys, Judges, District Attorneys and Public Defenders. His relationships and experience in the criminal justice community is rooted by his personal commitment to connecting with his clients and providing the highest level of services based on compassion and understanding. Beau earned his B.F.A. from Cornish College, Seattle WA. He is a licensed Bail agent and Realtor.
Listen to the podcast
Fail fast to succeed faster
Beau describes learning that it is important in starting a business that you don't go 50/50 with your partner. You have to know your position; either you work for someone or you have someone work for you.
Beau explains that the quality of your relationships can be your biggest asset.
Tell us something good
Beau says that having clients complete a rehabilitation program and go back to their families is always a huge success.
Listen as Beau tells the story of a former client approaching him in a grocery store with tears in her eyes and thanking him for saving her life.
Beau reminds us that the level of customer service to which you commit, in his case Red Carpet In, Red Carpet Out, is vital to building a business.  You provide consistently high levels of service that are common for you and extraordinary to the client.
How do you support a Lawpreneur?
Beau provides concierge service (Red Carpet In, Red Carpet Out) for bail bonds.
Beau also consults both attorneys and families on addiction treatment and rehabilitation facility selection and placement.
Favorite Books:
Beau recommends all of NBA Coach Phil Jackson's books.  You can find them here.
Thanks for Listening
This information is coming to you to inspire you and drive you forward. Be bigger than you know yourself to be! If you haven't already done so, please take a minute to leave a quick 5-star review rating and honest review on iTunes by clicking here.
Miranda McCroskey – host of Lawpreneur Radio