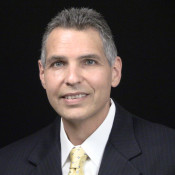 Guy S. DiMartino of Pejic & DiMartino, PC and the Personal Injury Law Podcast is a Florida Board Certified Civil Trial Lawyer who practices civil litigation in Northwest Indiana and Central Florida. Guy focuses his practice in the areas where law and medicine intersection which could be personal injury, nursing home abuse, healthcare regulation and insurance issues. Guy was initially trained as a chiropractic physician. A 1986 graduate of the National College of Chiropractic and practiced chiropractic for over 17 years before transitioning into the full time practice of law.
Listen to the podcast
Fail fast to succeed faster
Listen as Guy tells us that his lack of patience sometimes gets the best of him.
Tell us something good
Guy relates a story of helping a physician in Florida who had a claim against him from the Florida Department of Health regarding an allegedly incorrectly removed organ.  The physician was not going to give in to the Department's demands and litigated the case for years.  Ultimately the Department of Health withdrew the claim and now the physician runs his own very large and successful practice.
What's on your desk?
Guy tells us that his main focus is Personal Injury and Malpractice litigation.  He is also an expert witness in chiropractic malpractice.  Guy also extends his practice in to regulatory issues, including license defense.
Favorite Resource
My Case is a web-based legal practice management software built for the modern law firm. Start your free 30 days with My Case today. Tell them Lawpreneur Radio sent you!
Thanks for Listening
This information is coming to you to inspire you and drive you forward. Be bigger than you know yourself to be! If you haven't already done so, please take a minute to leave a quick 5-star review rating and honest review on iTunes by clicking here.
Miranda McCroskey – host of Lawpreneur Radio