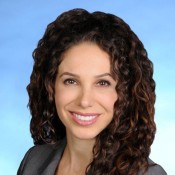 Antoinette Balta is President and Co-Founder of the Veterans Legal Institute where she oversees and has responsibility for business development, outreach, public relations, marketing, and strategic planning. Antoinette comes to Veterans Legal Institute with a long-held passion to serve homeless and at-risk veterans and service members and has dedicated her career to that end.
Listen to the podcast
Fail fast to succeed faster
Antoinette tells us that she wasn't happy in private practice.  She waited for the right time to take the risk and still feels like that waiting took its toll on her personal happiness.
Tell us something good
Recently Antoinette had a client whose disability payments were being garnished.  He was on the verge of losing his house and the lights were to be turned off on the Friday following his contact with VLI.  Antoinette explains that through her contacts in local veterans affairs and support groups she was able to help him keep the lights on.  And, she was able to help with the garnishment by arranging a payment plan.
What's on your desk?
Antoinette reminds us about the importance of supporting our veteransby providing pro bono legal assistance to homeless and low income current and former service members to eradicate barriers to housing, education, employment and healthcare and foster self-sufficiency.
Antoinette tells us about two important upcoming events for Veterans Legal Institute:

Veterans Legal Institute Open House on 6/30/15.  Click here for the Flyer.
Veterans Legal Institute VA Clinic at the Long Beach Veterans Administration facility's Pantages Theater on June 9 and the second Tuesday of every month. Click here for the Flyer.
Thanks for Listening
This information is coming to you to inspire you and drive you forward. Be bigger than you know yourself to be! If you haven't already done so, please take a minute to leave a quick 5-star review rating and honest review on iTunes by clicking here.
Miranda McCroskey – host of Lawpreneur Radio